Bryce says he wants to play for a worse team. I think we can give him that opportunity. Sorry Joey, your time is next year.
Be sure to click the link to his rant. It's very eye opening.
Bryce Young decided he was tired of all the losing at Alabama and wants to take his talents where he'll be more appreciated. Bryce Young has heard a lot si...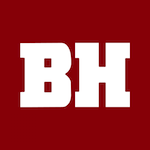 bamahammer.com