I'm prepared to hear that she's not gonna be a unanimous winner. I have a feeling Clark will win. But I have a feeling Boston will get a significant amount of votes... The jealousy and bias is rich amongst the east coasters.

Dickie V was just tweeting last night like he'd just heard of this Clark gal for the first time. He was all acting surprised at her play and asking how she compares to Paige Bueckers. Like this is Dickie V. You'd think someone who's Mr Basketball at ESPN would know more about her. Bueckers hasn't done squat for 2 yrs now from being hurt. Just goes to show how deep and casual some folks are.

So factor in the biased blow hards at ESPN and blue blood schools fans and anything is possible. But I'm with you how anyone that watched her last night and then look at what she's done all yr (and last yr) think anything different is beyond me.
Before the Colorado game, among the talking heads in the studio, two of them were not that
complimentary of Caitlin before the game
Said that the Colorado D was going to contain Caitlin
They ate a ton of crow during and after the game, and had a different song to sing before the
Louisville game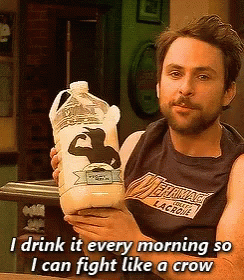 Or perhaps drinking some of Charlie's crow milk